[Additional Information] 7/13 Project Funding Success Congratulatory Addition!
To all supporters,

Thank you for supporting us in our challenge to launch our products overseas!We have reached our target fundraising goal in record time since the startup on 6/25.

We sincerely appreciate your more-than-expected support.Our staff also extends their appreciation for all or your warm messages.

We have reached our fundraising goal because of your reassuring support.Thank you very much!

Because of this, Crazy Beauty has created a new goal!
When we reach 1,500,000 yen, in succession to the Supreme Russian Sable Lashes, we would now like to add the Standard Sable Lashes, which are also popular in Japan, to our product launch in America.

We ask again for your continued support in extending this goal!

We would like to add the Standard Sable Lashes as a return for beauty professionals when 1,500,000 yen is reached.

We want to revolutionize the beauty industry by bringing the Japanese crafted supreme quality gorgeous eyelash extensions to you all around the world.

We are waiting for all of your continued warm support!
--------------------------------------------------------------------
Crazy Beauty, is launching a new supreme brand of super model extensions.
Developed over a period of four years by Japanese specialists, these Russian Sable lash extensions are soft, feather-light and have great shape retention. We hope to bring this brand to the world with your crowd-funding support!
We are also bringing you a men's eyelash extensions line in light of the recent boom in men's beauty.
Russian Sable eyelash extensions have good shape retention to keep their shape long after being attached. They are light as a feather, and developed with Japanese delicate attention to detail. We would like to bring this brand to the world with the funds gained from the crowd funding system. Please support us to bring you the quality you deserve!
What are eyelash extensions?
Eyelash extensions are a specialized beauty technique that enhance the natural beauty of the eye by fitting synthetic Russian Sable lashes to natural lashes, thereby lengthening and thickening the look of the eyelashes. Supreme quality Russian Sable lashes are fine-tipped and have been developed through a unique process that helps the lashes look very close to your own natural lashes.
What's Different about Russian Sable Lashes?
The Russian Sable lashes are unprecedented in quality, with enhanced softness, curl retention, tension and lustre. They are especially distinct in their characteristic of being very soft and light as a feather.
Lash Quality Ranking
#1 Supreme Quality Russian Sable Lashes - soft, lightweight, high curl shape retention and fine lustre
#2 Sable Lashes - soft, elastic with lustre
#3 Mink Lashes - ordinary softness
Supreme Russian Sable Lashes are soft and light as a feather with curl shape retention.
Supreme Russian Sable lashes also come in a variety of lengths.
CRAZY Beauty's DIAMOND LASH
Gorgeous, premium eyelash extensions! For special occasions.
Crazy Beauty's Diamond Lash
Diamonds - glittering, brilliant - have captured the hearts of women all over the world.
Why not add some real diamond sparkle to your lashes for that once-in-a-lifetime celebration or occasion?
You can make a star-studded entrance with an inlay of a single diamond or a beautiful array of diamonds. Your eyes will glitter under the spotlight with the dazzling diamonds.
After enjoying your Crazy Diamond Lashes, you also have the option of keeping of the diamonds in a custom-made jewelry piece.
We can fashion diamonds in your eyelash extensions for 10,000 yen a piece.
Crazy Diamond Lashes are available only by reservation.
You can choose the rank of the diamonds by price, which will be prepared and delivered 1 in one month.
Super Model Lisa Takakura Loves the Crazy Beauty's Diamond Lashes ! !
We are always keeping up with the latest beauty trends.
The company name Crazy Beauty originates from a passion for beauty, to be at the forefront of beauty, and to provide the best of beauty.
Crazy Beauty sharp supporter, Mika is cheering on Super Model Lisa Takakura together at the Miss Asia Beauty Pageant !
CRAZY BEAUTY acquires the latest techniques and designs from the famous lash specialist of Hollywood Stars.

Mens Eyelash Extensions
Now, men are free to experience lash extensions with Crazy Beauty.
We will gladly assist you with any concerns about thickness, weight, or delicacy of the lashes. We propose designs from Tokyo that are tailored to your eye structure.
These men's lash extensions are extremely natural-looking and bring out the power of the eye.
CRAZY BEAUTY
5-18 Maruyama-cho 906 Dogenzaka Square, Shibuya-ku, Tokyo Japan
http://crazybeauty.jp
Nikkei Asian Review 10/9/2013 Wednesday


(English translation below)
(begin translation of above article)
Upcoming Boom ExpectedLooks Are 90% of A Man.
Men's eyelash extension transformations become popular with businessmen and salesmen.

They want to enhance the expression of their eyes -- The number of men beginning to wear eyelash extensions (synthetic eyelashes) is increasing. The consensus among them is that when lashes are multiplied, it changes the impression that a face gives, which also proves beneficial at work. However, the lashes aren't as flashy as women's eyelash extensions, but a more casual increase in lash volume.

(end translation)
Crazy Beauty has been a hot topic in the Media and Magazines!
Successive Appearances in the Media
5/2015 Everybody's News (Male Eyelash Extensions)

3/2015 Downtown Deluxe (Masaya Nakamura visits Crazy Beauty)

2/2015 Arashi's Public Opinion Poll (Some Crazy Beauty Male customers make an appearance)

1/5/2015 Financial Affairs Weekly Publication

10/2014 Kansai TV "A whole Lotta Takajin" Mr. Gushiken visits the salon

1/2014 NHK Sakidori (Rapid increase? Old-man beauty : Do you like pretty old men?)

2/2014 Compared Tonight (Masaya Nakamura Covers Closely)

4/4/2014 The Princess and The Samurai Inifinity Talk (Japan Period Drama Research Center) Aki

Harada and Kitaro Yamada

9/2014 Aera Mens Eyelash Extensions

10/4/2013 6:14 AM Zip-FM 77.8 MHz "STARTS!"

11/2013 TV Channel 8 Fuji TV

9/2013 Nikkei Asian Review : Mens Eyelash Extensions Get Favorable impression with expression of the eyes


Our reason for crowd-funding:
In order to make the world's premiere soft and lustrous shape-retaining lash extensions, we need your help. We need funds to place an order to the factory. Then, we want to bring the Japanese crafted supreme-quality Russian Sable Lash brand to you all around the world.
The Complete Supreme-Quality Lash Extension Products
*If you meet the minimum order amount, we will help manufacture your own brand of supreme-quality eyelash extensions!We can take a special order using your salon's name and logo. Sheet, bag, and color extensions are available.
How about making your dreams come true and giving your salon a branded, low-volume batch order?

People who want to make their own eyelash extension brand are welcome!
All packages are environmentally-friendly recyclable material.
Project Appeal
The supreme quality Russian Sable lashes are much lighter than their predecessors. You can customize state-of-the-art eyelash extension beauty techniques with the complete freedom of a gorgeous finish or a natural finish.
Application of eyelash extensions follows design consultation with you from a selection of over 120 total different types of curls, lengths, and thicknesses.
Supreme Quality Russian Sable

JJ, J, C, CC curls: 4 types

0.1, 0.15, 0.20 thicknesses: 3 types

5mm~14mm lengths: 10 types
Application of eyelash extensions follows design consultation with you from a selection of over 120 total different types of curls, lengths, and thicknesses.
We'll be waiting for your visit at Shibuya Crazy Beauty for sure !
http://crazybeauty.jp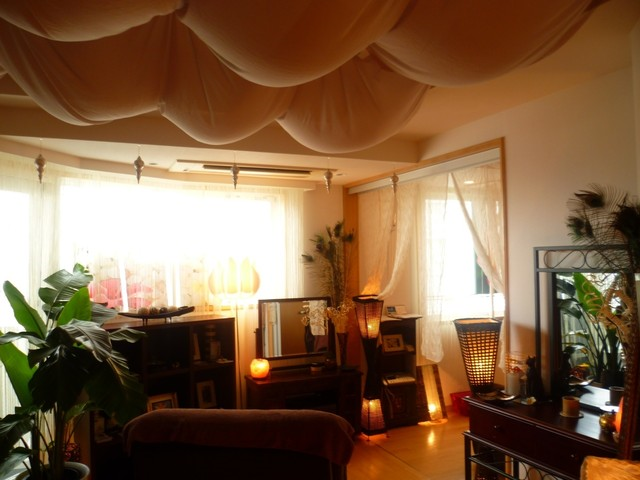 When it comes to Mens and Ladies Eyelash Extensions, it comes to CRAZY BEAUTY!
Please give the supreme quality Russian Sable Lashes a try for their softness, lightness, and elasticity!!
5-18-906 Maruyama-cho, Shibuya-ku, Tokyo JAPAN 150-0043
TEL: +81-3-6416-1726
Hours: 7:00 ~ 23:00 (last reception: 21:30, Sundays 20:00)
Days off: Irregular
http://crazybeauty.jp
CRAZY BEAUTY Supporters wanted today !!

By all means, please support us to bring Crazy Beauty around the world!!
Select a reward